Powering E-Mobility
forward
Welcome to Steinl Group, your partner in driving the future of e-mobility. From modern hybrid to battery electric and fuel cell drives, we are dedicated to developing tailor-made machines, cells and materials that meet the high requirements of tomorrow's e-mobility manufacturers.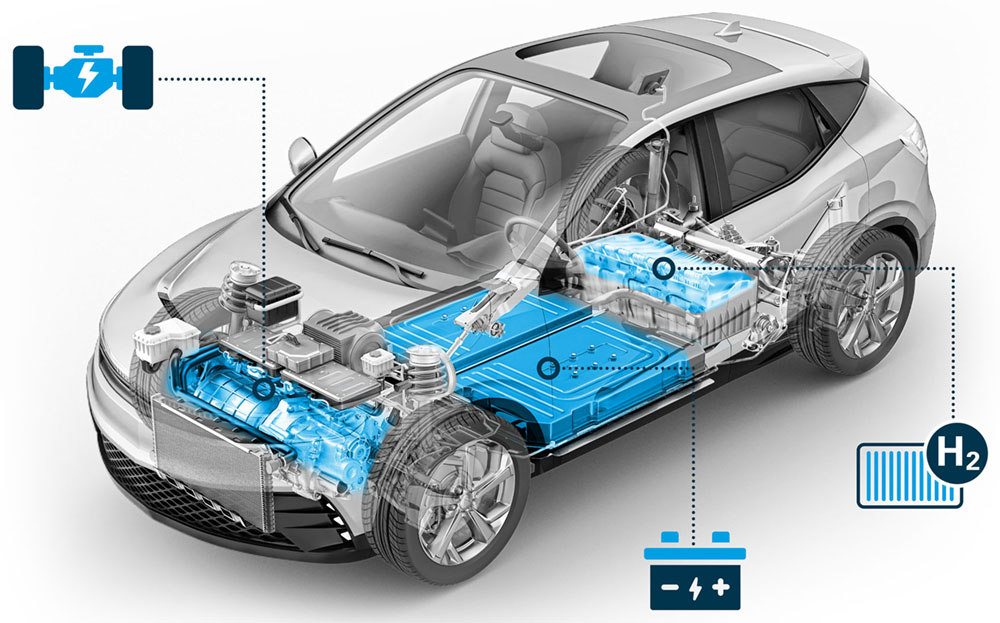 Cutting-edge battery technology: innovative, reliable, and sealed for safety. Our high-quality injection molding machines, dispensers and sealants enhance battery performance and durability.
We empower sustainable mobility through high-quality fuel cell production solutions, including efficient bipolar plates and cutting-edge automation technology.
Efficient elastomer molding and adhesives for e-drives. Trust LWB and Drei Bond's comprehensive solutions. Streamline with reliable dosing systems and 40 years of expertise.
Innovative solutions for reliable battery technology in e-mobility, ensuring longevity and performance.
Ensuring Longevity and High Performance: Our Battery Sealing Technology
Ensuring absolute reliability in e-mobility, we offer advanced sealing technology for batteries. Whether through injection molding elastomer materials or applying our trusted three-bond sealants and adhesives, our technologies create a strong and secure connection between battery cells, housings, circuit boards, and other components, providing our customers with peace of mind.
High-Quality Injection Molding Machines for Battery Manufacturing
In modern battery systems, molded rubber and plastic articles play a crucial role, enhancing performance, safety, and durability for e-mobility applications. Their efficient use meets stringent automotive industry requirements, while our trusted injection molding machines and automation solutions from the Steinl Group ensure global customer trust in reliability and cost-effectiveness.
Our innovative manufacturing concepts cater to various shapes, sizes, and complexities, delivering top-quality battery components.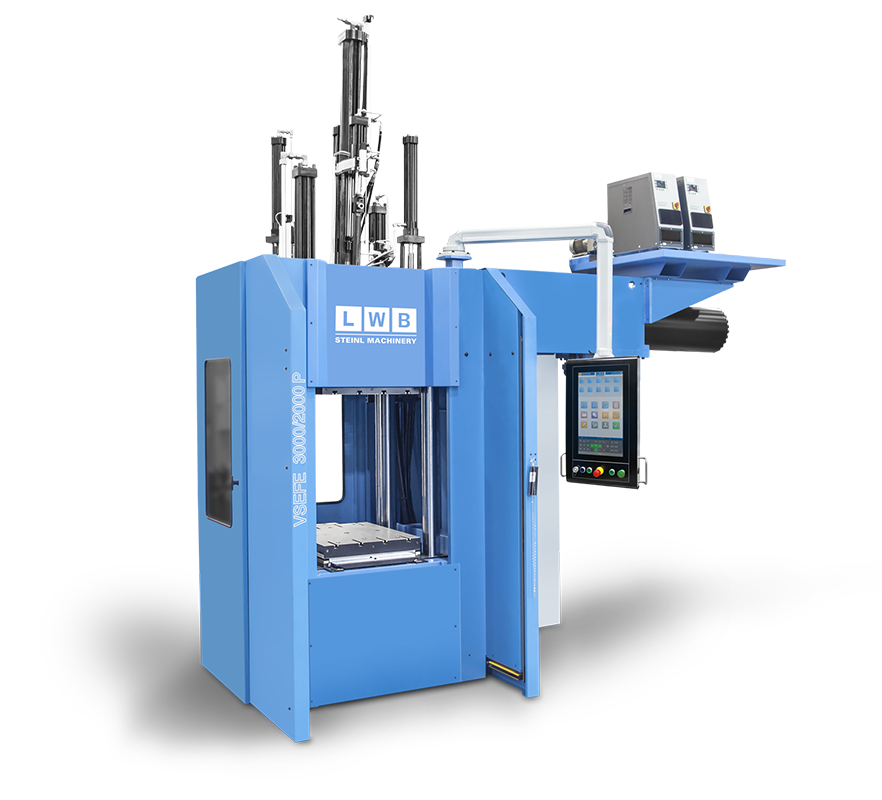 Empowering Sustainable Mobility with Fuel Cell Production Solutions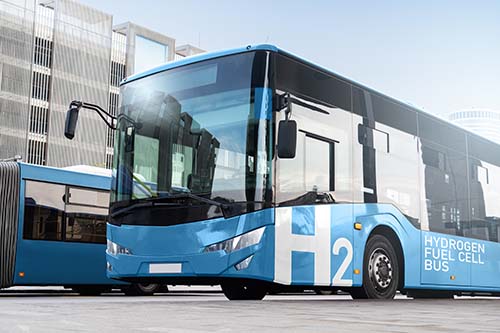 Hydrogen offers versatile usage in vehicles, spanning cars, buses, trucks, trains, and ships, powering diverse transportation applications. Particularly for heavy-duty and long-haul vehicles, where battery-electric solutions face weight and range limitations, hydrogen proves advantageous. Our solutions enable cost-effective manufacturing of fuel cell components and stacks, unlocking hydrogen's full potential.
High-Quality Bipolar Plates for Efficient Fuel Cell Applications
Handling and sealing bipolar plates for fuel cell systems is one of our core competencies. Leveraging our expertise and state-of-the-art facilities, we deliver comprehensive solutions that meet the demanding requirements of the fuel cell industry.
Our offerings include machine and automation solutions, along with precise dispenser and sealant applications tailored to our customers' specific needs.
Discover the Future of Automated Fuel Cell Production
Our automated systems ensure precise and consistent assembly of fuel cell components, guaranteeing reliable and high-performance fuel cells with advanced robotics and intelligent control systems.
By automating repetitive tasks, we boost productivity, helping you meet demand efficiently and reduce manufacturing costs.
Leveraging LWB and Drei Bond's core expertise in injection molding and sealant application, we seamlessly integrate these technologies into our automation cells.
Customer Success: Video Insights into Fuel Cell Component Manufacturing
Tailor-made technologies for efficient e-drive applications, enhancing electric drives with elastomer and plastic molded parts made with LWB injection molding machines and comprehensive adhesive solutions from Drei Bond.
When choosing adhesives and elastomer moldings for electric drive sealing, crucial factors to consider include material compatibility, temperature and chemical resistance, flexibility, and adhesion strength.
Proper design, material selection, and application techniques are essential for effective sealing and achieving desired functional characteristics.
Count on our expertise and cutting-edge technology to support you throughout the process.
Enhancing Electric Drives with Elastomer Molded Parts
Elastomer molded parts are vital for electric drives in e-mobility, offering diverse functional and protective features. Commonly used in electric vehicles, these components ensure efficient and reliable operation.
LWB machines worldwide successfully produce these molded parts, meeting the highest standards for flexibility, sealing, vibration damping, and environmental resistance.
Automotive Adhesives & Dispensing Expertise
Drei Bond provides a comprehensive range of solutions, including surface sealants, structural bonding, flexible bonding, conductive bonding, and more.
Trusted by OEMs worldwide, we are a full-service provider, offering both dispensing solutions and sealing materials from a single source, ensuring seamless support for our customers.
Surface sealants
Structural bonding
Flexible bonding
Conductive bonding
and more
Adhesive and sealing application
Oiling
Greasing
Multicomponents dosing solutions
and more
Spare parts
Service Development
Validation Testing
Prototypes Training
Education
and more
40 Years of Dosing Solutions Expertise for Reliable Production
Adhesive applications are essential in electromobility, especially for magnet bonding in stator assembly and motor and gear assembly.
These applications commonly use both 1-component (1C) and 2-component (2C) adhesives.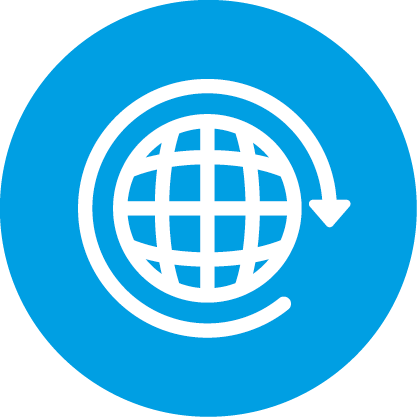 We are where our customers are: