Pioneering Solutions for more
At the Steinl Group, sustainability is at the heart of everything we do. We believe in taking action to responsibly utilize resources and ensure a better future for generations to come. Our mission is to meet present needs while preserving the natural regenerative capacity of vital systems, with a particular focus on living organisms and ecosystems.
Explore Our Three Pillars of Sustainability:
Future-Proof Markets:
Embracing innovation, we venture into new sustainable markets that drive positive change. Together, we can create a world where progress and ecological balance go hand in hand.
Sustainable Solutions:
We are committed to crafting cutting-edge sustainable solutions, empowering our customers to make environmentally conscious choices. Together, we can build a greener tomorrow.
In-house Sustainability:
As part of our dedication to sustainability, we are continuously enhancing our inhouse practices to minimize our ecological footprint. Every step counts in safeguarding our planet.
OUR THREE MAJOR AREAS FOR SUSTAINABILITY
ACTIVITIES WITHIN THE GROUP:
Go into
Future-Proof
Markets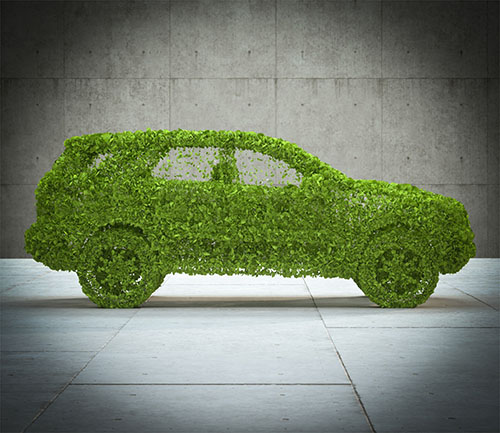 DEVELOP
SUSTAINABLE
SOLUTIONS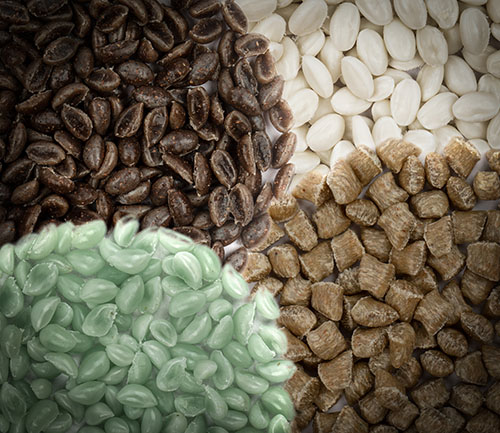 INCREASE
IN-HOUSE
SUSTAINABILITY
SHAPING THE FUTURE MARKET
Dive into the topics where STEINL GROUP is active for Sustainability

THE MATERIALS OF TOMORROW,
ALREADY TODAY!
Our focus for Biofibre® products is on the use of natural raw materials. Renewable raw materials can be used to produce biopolymers as well as natural fillers and fibres, which are perfectly suitable for the production of biobased and/or biodegradable compounds. None of the raw materials used compete with food or feed production.
We have set ourselves the goal of being able to present a wide range of material solutions for your requirements.
The current debate about plastics revolves around various critical aspects, including plastic waste management, recycling rates, CO2 balances, and the use of crude oil as a raw material source.
Efforts are being made to find several ways to enhance the sustainability of products.
Biofibre plays a crucial role in contributing to sustainability on multiple layers, particularly in reducing the product carbon footprint, lightweighting products, increasing the use of recycled content, and enabling advanced end-of-life options, such as compostability.
FURTHER ACTIVITIES
FOR MORE SUSTAINABILITY
Promoting sustainability within Steinl Group requires commitment, dedication, and a shared sense of responsibility among all members. It's about making conscious choices and recognizing that collective efforts can create a more sustainable and resilient future.
HIGH PERFORMANCE
BIOBASED ANAEROBIC ADHESIVE

The high-performance biobased anaerobic adhesive offers a long shelf life of at least 6 months. It ensures strong bonds with excellent mechanical properties and breakaway torque of approximately 15 Nm. It exhibits remarkable temperature resistance up to 1000 hours at 150 °C and impressive hot/wet strength at 85 °C and 85% relative humidity.
Moreover, it has a significant biobased carbon content of over 50%, representing a promising advancement in sustainable bonding solutions.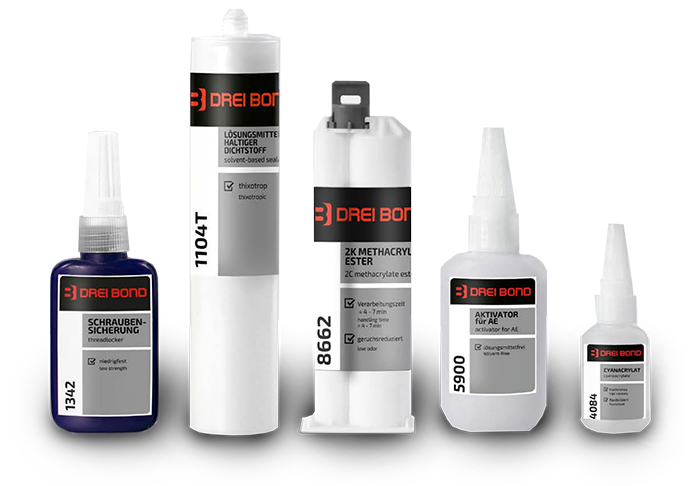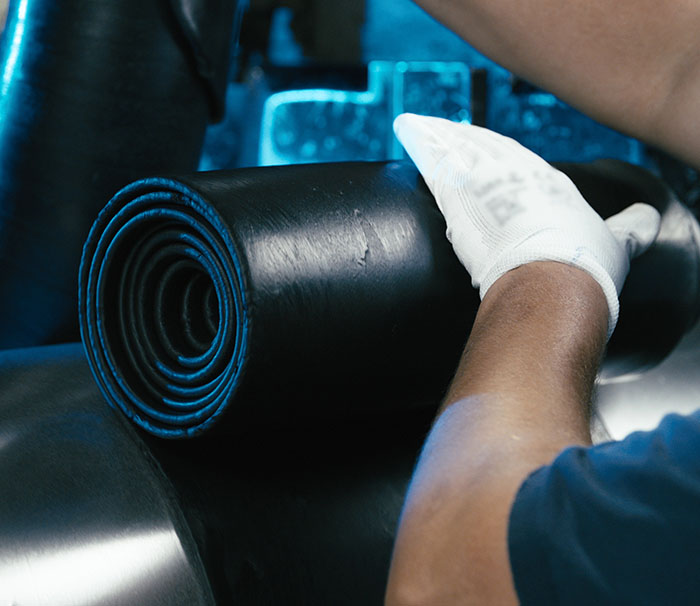 RECYCLING
RUBBER RECUPERATION
Prodicon is very active in the field of the recovery of rubber waste. By doing so a substantial amount of post-industrial waste can be used for another product life.
LIGHTWEIGHT COST REDUCTION
SAVING RESOURCES
One core expertise of STG CARRIER has been from the beginning is to match the customers needs multidimensionally.
The solution for the client to reduce costs, save energy and waste is to find a symbioses of product design, processing technologies, material selection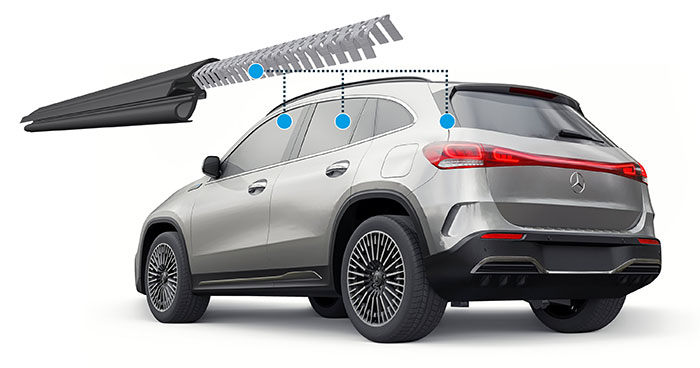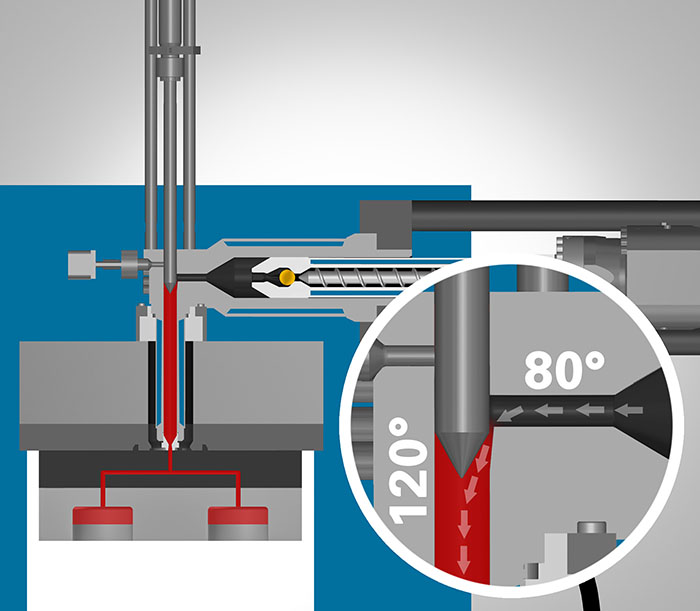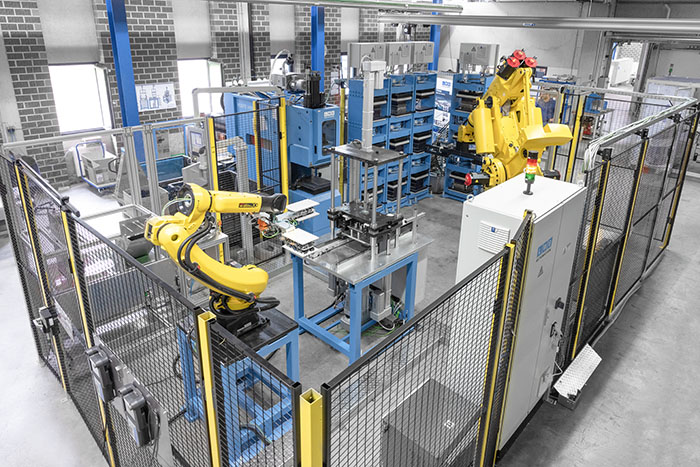 LOWER ENERGY COSTS
BETTER QUALITY
MORE EFFICIENCY
The EFE injection molding system opens up new, more economical possibilities for molded part production. For example, increased machine output can be achieved with an unchanged machine size. Production jobs are processed in a shorter time with reduced energy consumption. Automatic process data acquisition makes it possible to achieve heating time reductions of 30 to 50% compared with conventional production methods.
The multistation concept also opens up new, more economical possibilities for molded part production by faster vulcanization, increase productivity and thus saving costs.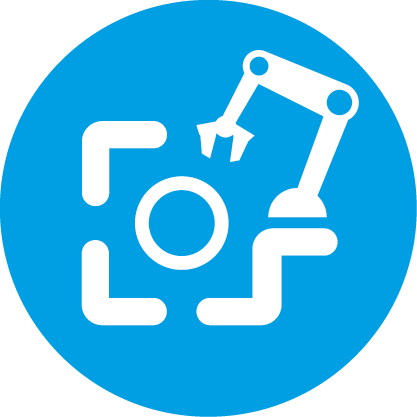 The Steinl Group is actively reducing
its ecological footprint.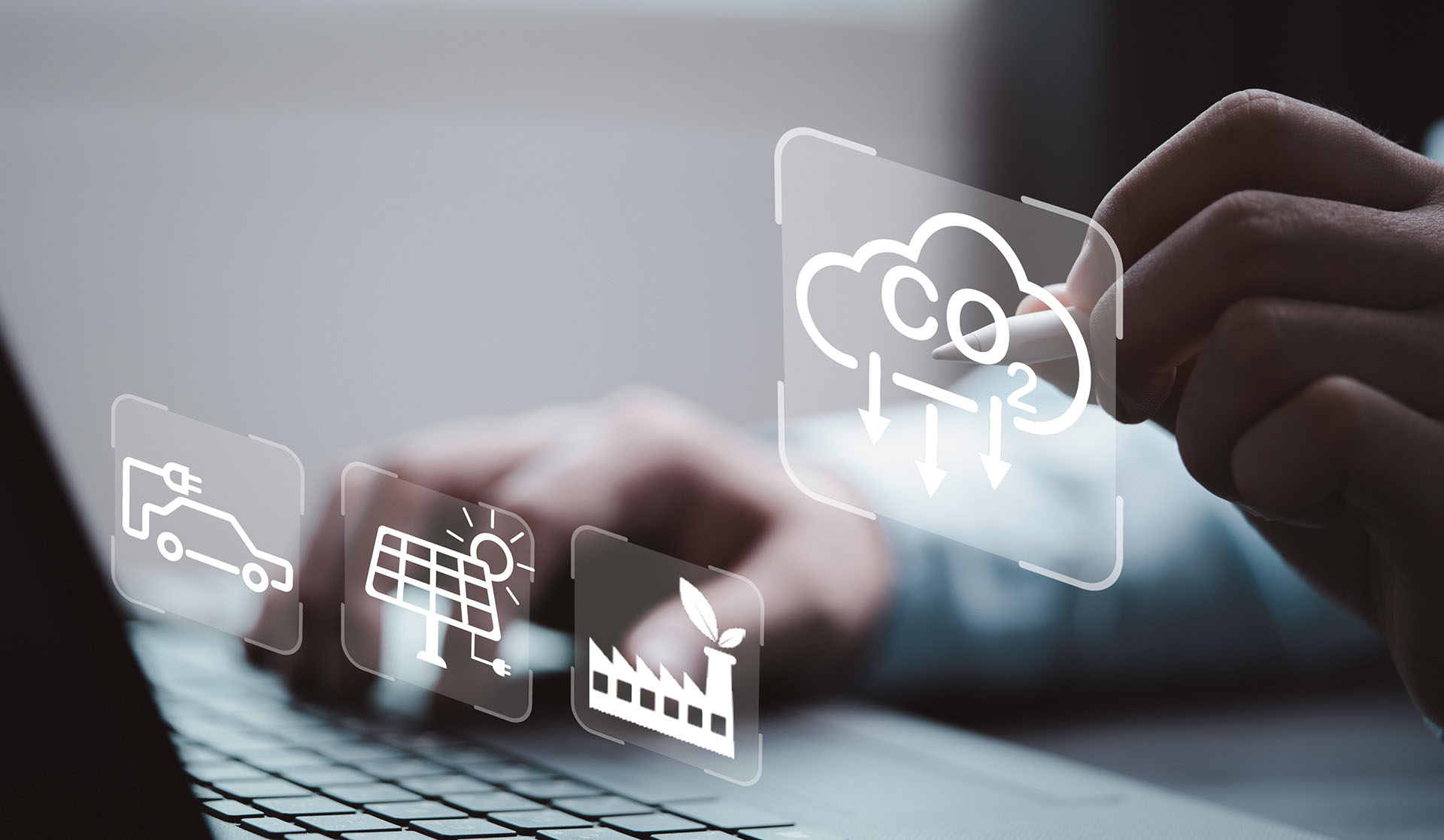 of our electricity requirements in Altdorf is currently covered by solar energy. And we are going to double that this year.
of our collegues at LWB and STG already use a job bike that we support financially.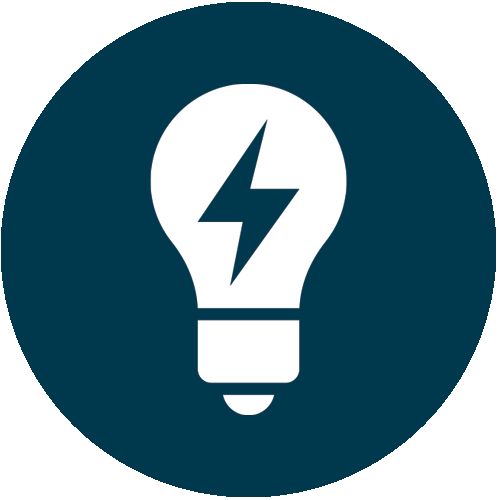 of our lighting has already been converted to energy-saving LED technologies. And we are converting the rest in the short term as well.
fast-charging stations for electric cars will be installed in Altdorf this spring. After that, we will gradually convert our company car fleet to full-electric or PHEV where possible.
Waste prevention has been part of our DNA since our start in 1962. Where we cannot prevent waste, we use it for other components or recycle it carefully.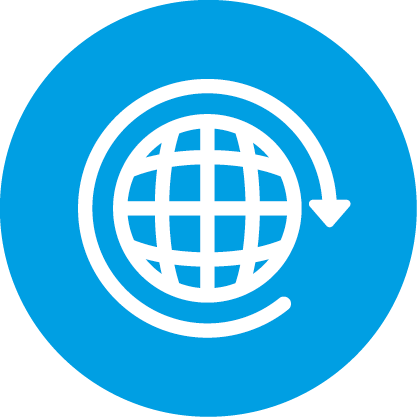 We are where our customers are: